Cooling System Repair Services, Air Conditioning Repair & AC Repair

Florence, MA, Leeds, MA, Westfield, MA, Southampton, MA, Northampton, MA & Easthampton, MA

Available for our oil customers who purchase all their oil from us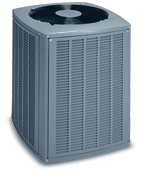 For over 50 years, Richard's Fuel & Heating Inc. has answered the need for top-quality work in Easthampton and across Easthampton, Florence, Leeds, Northampton, Southampton & Westfield, MA.  Our commitment to customer satisfaction, skilled workmanship, and competitive pricing, has earned an A+ rating by the Better Business Bureau.  When you call Richard's Fuel & Heating Inc., our fully staffed office guarantees a friendly voice instead of a machine.  Expect prompt, courteous, and personalized attention.  Our trained technicians accurately identify difficulties with your cooling equipment, offer cost-effective advice, and provide lasting repairs to restore your system to peak performance.  We eliminate stress over high costs, disrupted schedules, and major clean up by arriving on time, working efficiently, and handling all packaging, old equipment, and discarded refrigerant.  We maintain the highest level of professionalism and integrity from start to finish, and complete your project on time and on budget.
When you need AC repair, we'll be there!
The majority of cooling systems are quite dependable.  When there's trouble, there's normally some warning signs.  Take these indicators seriously.  If your system operates but delivers inadequate or uneven cooling, drips or leaks waters, smells, or sounds strange, it's probably costing more to run.  Contact Richard's Fuel & Heating Inc. for professional service, and we can save you from wasted energy and higher operational costs.
Putting off service can quickly result in major and expensive repairs.  An issue with one component strains every part of the system, causing it to struggle, draw more energy, and eventually fail.  Water damage to property, poor air quality, discomfort, and higher operational costs are some of the consequences.  Most of these issues are the result of a lack of maintenance and are easily corrected.  The specialists from Richard's Fuel & Heating Inc. will provide the assistance you need to ensure reliable and efficient comfort.
The interior of your central air system is warm, moist, and the ideal habitat for mold, mildew, and algae to flourish.  Dust, pollen, dander, insects, and even decomposing vermin, are some of the nasty invaders of your system.  Add these contaminants together, and your breathing air is in jeopardy.  Any musty smells, particles in the air, signs of mold in supply registers, or any unexpected symptoms of allergies during cooling cycles should be handled immediately.  More than your comfort is at risk.  These contaminants have been linked to allergies, asthma, respiratory infections, and flu-like symptoms.
Let the experts at Richard's Fuel & Heating Inc. handle all your air conditioning repairs, big or small, anytime of the day!
If your cooling equipment fails to answer your expectations for a clean, healthy, and comfortable home on those hot, humid summer days, call Richard's Fuel & Heating Inc.  Your comfort is always our priority.  Weekends, holidays, and round-the-clock, our trained technicians are here to assist you.  We provide free quotes on upgrades, new installations and the solutions you need to enjoy uninterrupted and rewarding cooling season after season.
AC Repair Services in Southampton, MA | Air Conditioning Repair Leeds, MA | Air Conditioner Repair Westfield, MA
Cooling System Repair Services

∴

AC Repair Services

∴

Air Conditioner Repair

∴

Air Conditioning Repair

∴

AC Repair ∴ Easthampton, MA ∴ Southampton, MA ∴ Northampton, MA