Boiler Service, Boiler Maintenance & Boiler Installation

Florence, MA, Leeds, MA, Northampton, MA, Southampton, MA, Easthampton, MA & Westfield, MA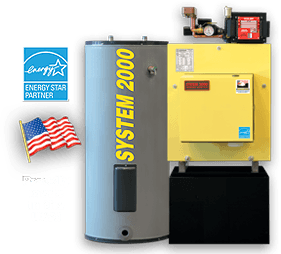 For over fifty years Richard's Fuel & Heating Inc., has upheld a reputation for quality products at the most competitive prices.  Our commitment to excellence extends to every service we provide, and is evidenced by our A+ rating by the Better Business Bureau.  Whether you are interested in replacing an existing heating system or installing new, we offer free quotes, and our licensed technicians will help you achieve your goals for a warm, comfortable, energy efficient home.
A modern boiler system is economical to run, environmentally responsible, and provides plentiful and consistent heat and hot water at a significant savings.  Because boiler systems heat rooms using closed loops, the heat is infused into the air rather than being introduced through vents.  This creates a more even, comfortable warmth, and promotes superior air quality.  These systems are exceptionally quiet, as well as easy and quick to install because most major components for the heat and hot water system are already built in.
For the best boiler installation, we use dependable products!
Recognizing the most proven technology on the market today, Richard's Fuel & Heating Inc. installs Energy Kinetics Boilers.  These high efficiency gas and oil boilers are ENERGY STAR Most Efficient Certified.  The combination of unique low mass technology, high performance hot water system, and Hybrid Energy Recovery (thermal purge) control, reduces idle loss and delivers unmatched comfort and the lowest fuel bills.  Built in the USA, the Energy Kinetics System 2000, Accel CS, and 90+ Resolute high efficiency oil and gas boilers have the potential of cutting your heating bills by forty percent or more.
Some of the many benefits of the Energy Kinetics Boiler System 2000 include:
Combines heating and hot water into a single, high efficiency system, replacing your existing water heater and boiler, furnace, or heat pump, and providing the added benefit of virtually endless hot water.
This multi-fuel system runs with natural gas, propane, or oil, and is easily converted between fuels with a easy burner change.
While a cast iron boiler requires a great deal of energy just to heat the boiler itself, losing energy when it shuts down, the Energy Kinetics 2000 low mass boiler heats fast, and Hybrid Energy Recovery captures energy at the end of the burn.
The pairing of low mass and thermal purge is so successful that the non-condensing design achieves superior annual fuel efficiency than even the highest AFUE rated condensing boilers in the Department of Energy Lab study.
Acknowledged worldwide for effective and efficient heat transfer, the heavily insulated storage tank provides ample hot water, and innovative stainless steel heat exchanger captures full boiler output for domestic hot water.
Not only does this system replenish hot water as needed, it realizes when no additional hot water is required.  The burner automatically shuts down.  The Hybrid Energy Recovery cycle reclaims heat left in the boiler and delivers it to the hot water storage tank.  No energy is left wasted in the boiler.
An extremely effective noise dampening system makes this system the quietest boiler available.  It makes less noise than your microwave!
The Energy Kinetics 2000 provides five zone control, and is upgradable to ten or fifteen zones, allowing you to heat only the rooms you choose and customize temperatures for further energy savings.
Exceptionally clean burning, all natural gas and propane models feature a gas protection alarm that detects hazardous combustible gas or carbon monoxide levels.
Buderus Logano G115WS Boiler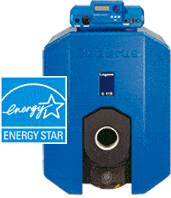 Along with the Energy Kinetics Boiler System 2000, we also install and service the Buderus Logano G115WS Boiler. The many benefits of this boiler include:
High Efficiency
Excellent Serviceability due to the Full Swing Burner Door
Direct Vent from 85,000 to 120,000 BTU/Hr Output
Chimney Vent from 85,000 to 136,000 BTU/Hr Output
Corrosion Resistant
Optimized Combustion, Which Eliminates the Need for Costly Repairs
Whether you need a boiler repair, service, or installation, contact the team at Richard's Fuel & Heating Inc. today!
Boiler Repair in Southampton, MA | Boiler Maintenance Northampton, MA | Boiler Replacement Easthampton, MA
Boiler Service

∴

Boiler Installation

∴

Boiler Repair

∴

Boiler Replacement

∴

Boiler Maintenance ∴ Florence, MA ∴ Easthampton, MA ∴ Southampton, MA