Furnace Service, Heating System Maintenance & Furnace Maintenance

Northampton, MA, Leeds, MA, Florence, MA, Easthampton, MA, Westfield, MA & Southampton, MA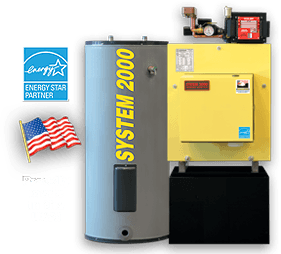 Your heating system is essential to an enjoyable home, and regular maintenance is essential to protecting your investment.  Over time, your system will gradually suffer from diminished capacity, resulting in greater energy consumption.  More frequent repairs, reduced system life, and safety hazards are some of the consequences.
Offering dependable heating service
Well-versed in the latest techniques and technologies, the skilled team from Richard's Fuel & Heating Inc. will diagnose, address, and implement money-saving adjustments to promote more reliable and efficient operation from your heating equipment system.  In addition to lowering fuel costs, a clean, well-tuned system offers a healthier supply of breathing air and consistent comfort.
When you trust the upkeep of your system to Richard's Fuel & Heating Inc., some of the benefits you'll enjoy include:
Energy Efficiency – A neglected furnace is a dirty furnace.  The accumulation of dust and debris causes the equipment to struggle to achieve set temperatures, leading to higher energy consumption.  Clean filters, optimal airflow, and every component operating at peak capability allows your heating system to reach manufacturer's stipulations.
Cost Savings – Without regular inspection, small problems can go undetected and escalate into serious repairs.  Yearly troubleshooting allows Richard's Fuel & Heating Inc. to address and correct any issues and eliminate the majority of potential breakdowns.
Safe Operation – Without professional safety checks, serious problems can go undetected.  The buildup of soot, dust, mold, and contaminants in supply ducts, has been directly linked to respiratory problems.  By checking startup, operation and shutdown, Richard's Fuel & Heating Inc. verifies condition and eliminates the worry of fire hazards or carbon monoxide leaks.
Lengthened Service Life – A well-balanced system wards off wear and tear.  Broken components are replaced before they affect the overall system.  Continued performance is protected, allowing a long and reliable service life.
Peace of Mind – Annual check-ups prepare your heating equipment for winter.  You'll enjoy uninterrupted comfort.
Enhanced Comfort – Professional cleaning by Richard's Fuel & Heating Inc. guarantees a cleaner, healthier and more enjoyable home environment.  Dust, mildew, mold, dander, pollen, rotting animals, insects, and debris that can be concealed in the inner workings is eliminated, protecting your breathing air from contamination.
Warranty Coverage – A record of service is often required by manufacturer's for warranty coverage.  Any damage that occurs as the result of neglected maintenance is not covered by warranty.
Don't delay heating system service – contact the team at Richard's Fuel & Heating Inc. today!
Heating System Service in Northampton, MA | Furnace Maintenance Southampton, MA | Furnace Service Florence, MA
Heating Service

∴

Furnace Maintenance

∴

Heating System Maintenance

∴

Furnace Service

∴

Heating System Service ∴ Leeds, MA ∴ Northampton, MA ∴ Southampton, MA